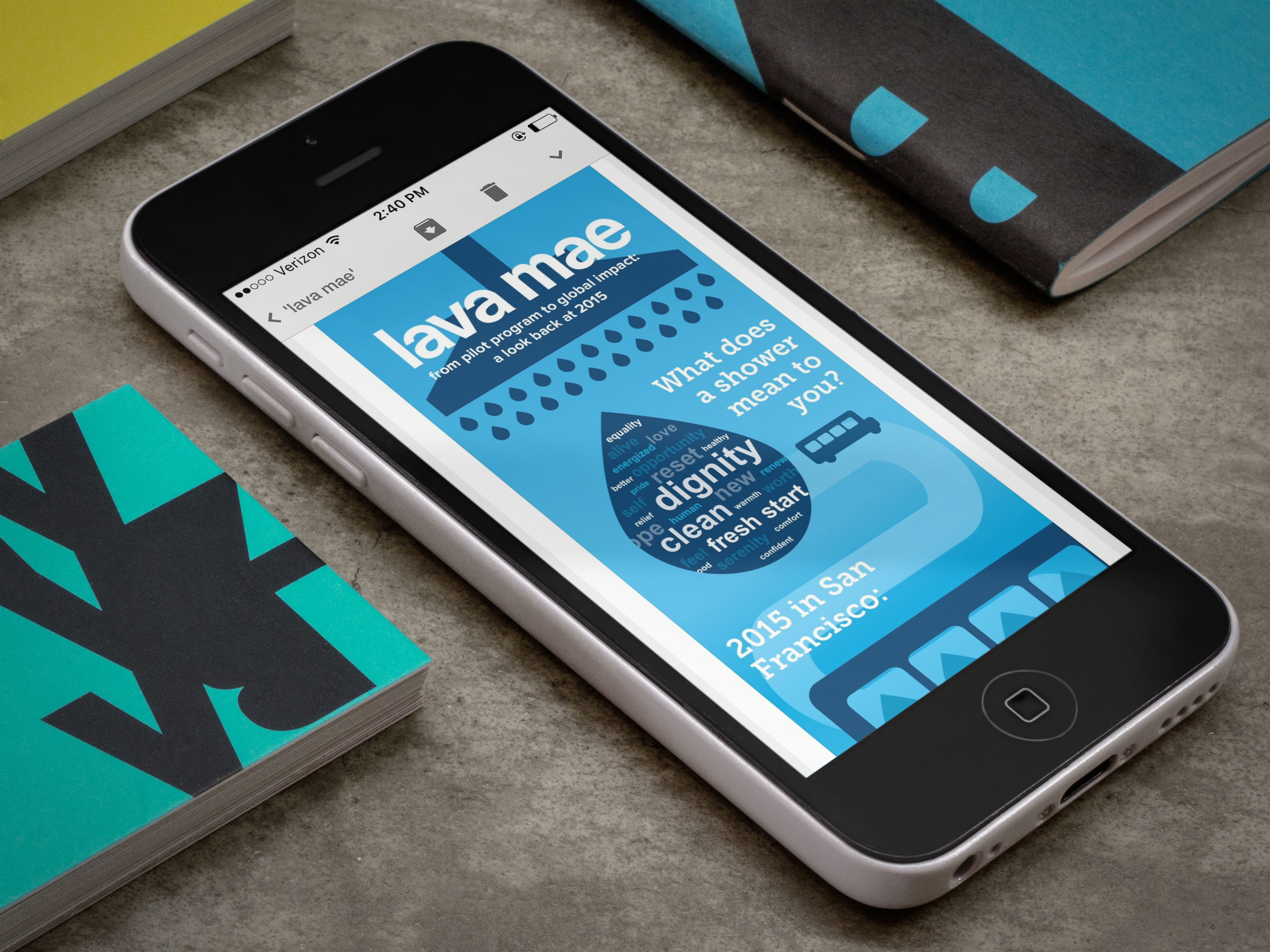 The SF-based company Lava Mae wished to create an end-of-the-year graphic for their supporters. I first aided the team in pairing down content into a concise format. I then generated graphics that would pair with the text to help re-inforce their story.
Given the mobile nature of the company (mobile as in on a bus), I organized the content around a road to tie back into core themes of where they've been and the road ahead. 
The resulting design was a mobile, web, and print friendly infographic that worked within the constraints of a limited budget and tight deadline, while meeting all objectives.